Birth Certificate Apostille
Birth Certificate Apostille Legalisation (UK) confirms the authenticity of the signature, seal or stamp of the UK document.
Can be used overseas or country's representatives eg: Embassy, Consulate, Immigration purpose.
We can legalise in 1 day or 1-2 hours in emergency.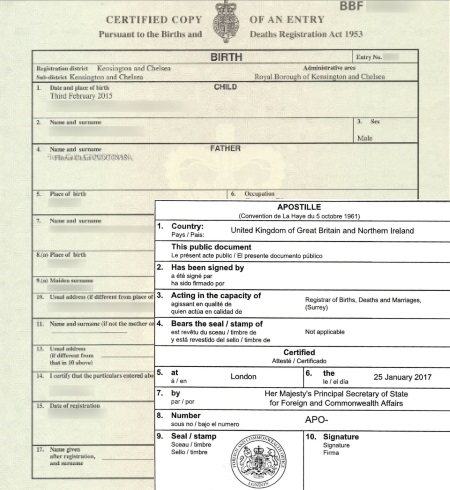 Birth Certificate Apostille
The Birth Certificate is a record that documents the birth of a child and certifying the circumstances of the birth or to a certified copy of or representation of the ensuing registration.
When a birth is registered a short certificate is issued free of charge to all informants. There is also the facility to purchase further short and full certificates. A 'full' certificate or 'long' certificate is an exact copy of the register entry. A short copy is again taken from the original register but does not include parents' details. Both types of Birth Certificates can be legalised with Apostille.
What Apostille on the Birth Certificate do?
• Certify that the document is valid in UK
• The Register – the person who sign the certificate is registered with FCDO (Foreign and Commonwealth Office)
• Confirm that the document is registered with GRO (General Registry Office)
Birth Certificate Apostille
Value - 9 Days
GOV FEE

ADMIN FEE

FREE POSTAGE
Birth Certificate Apostille
Standard - 6 Days
GOV FEE

ADMIN FEE

FREE POSTAGE
Apostille Birth Certificate
Fast - 3/4 Days
GOV FEE

ADMIN FEE

FREE POSTAGE
Birth Certificate Apostille
Same Day Legalisation
GOV FEE

ADMIN FEE

FREE POSTAGE
Types of Birth Certificate in the UK:
GRO – General Register Office holds a central copy of all birth, adoption, marriage, civil partnership and death registrations for England and Wales.
That allows anyone to search the historical birth and death indexes and order copies of registrations in a variety of formats including certificates, PDFs and Multilingual Standard.
• Short certificate (only the name of a child is on the document)
• Long Certificate (where the name of the parents appear)
• Adoption certificate
• Regimental Birth
• Chaplains Births
Post-Brexit an Multi-lingual Standard Forms may be needed to be recognised by EU Member States once the UK has left the EU. Individuals should contact relevant authorities in EU Member States to check whether they may require one.
A transsexual person who was granted a gender recognition certificate by the Gender Recognition Panel can apply for a new birth certificate which shows his/her acquired gender. Also if you been diagnosed with gender dysphoria or had surgery to change your sexual characteristics you can request a new birth certificate and legalise with Apostille.
Your content goes here. Edit or remove this text inline or in the module Content settings. You can also style every aspect of this content in the module Design settings and even apply custom CSS to this text in the module Advanced settings.
How to legalise?
Birth Certificate Legalisation with Apostille in UK
Legalise Online
Fill the form with your details

Choose apostille services

Pay with the debit/credit card
When booking completed, you will receive the instructions and the payment confirmation
Legalise by FORM
Print and fill the Order Form with your details
Post your documents with the pdf Order Form to us
We legalise your documents and post back to you
Replacement
Lost documents? Order a duplicate.
Birth Certificate
Marriage Certificate
Death Certificate
Standard – 10-14 days – £65
Emergency 1-2 days £97
For Online option – Once complete the booking please post (Royal Mail Special Delivery, trcked courier etc) or drop off the document with payment confirmation at our office in Gatwick Office or London (for the Same day apostille) by appointment only.
Please note that the Birth certificate Apostille is attached only to the original. No copy of the pdf is accepted.
For PDF form option form – No payment required. We will invoice you when we receive your documents.
Note: If you cannot print the form or booking confirmation, write down on a separate note your phone number, email  & address – we will contact you when we receive your certificate.
BIRTH CERTIFICATE can be legalised with Apostille only on original document. No electronic or photos will be accepted
We can supply Birth Certificate Legalisation with Apostille from the United Kingdom, England, Scotland, Northern Ireland and Wales, and many overseas British territory, or if the event was registered with a British consulate
BIRTH CERTIFICATE Replacement can be issued in 1-2 working days then attach the Apostille Legalisation on the Same Day in emergency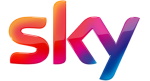 SECURITY
Our website is 256 bit encrypted, we ensure our client's payment, company and personal information is protected at the highest level and GDPR compliance
FCO Registered
We know that the time is premium.  For those who need emergency Apostille, we legalise UK issued documents in 1 or 2 hours
LONDON OFFICE
With the office in hart of London in Westminster, close to most Embassy's and Consulate's,  make us the ideal choice to certify or legalise your document in one day
SIMPLICITY
Clear and transparent pricing are our aim. Our apostille legalisation process are based on simplicity and clarity for all our clients