DBS CHECK DISCLOSURE APOSTILLE
DBS Apostille, also known as DBS Disclosure Apostille (DBS CHECK) confirms the authenticity of the signature, seal or stamp of the UK document.
Can be used overseas or country's representatives eg: Embassy, Consulate, Employment.
We can legalise in 1 day or 1-2 hours in an emergency!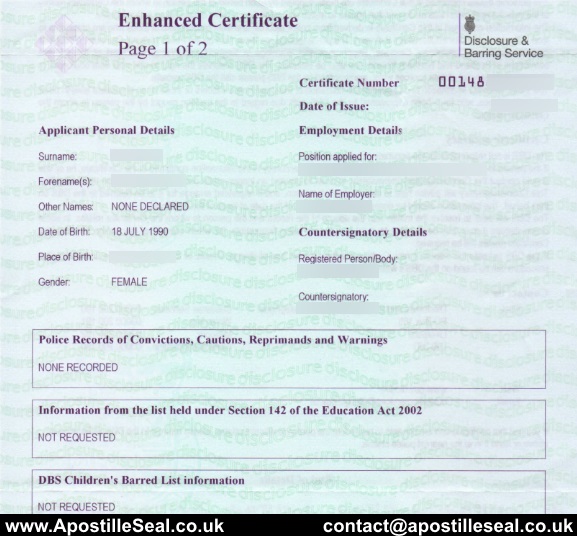 DBS Disclosure Apostille – CRB Check – DBS Check
Disclosure Barring Service (DBS) is a public body, Disclosure and Barring Service (DBS) helps employers make safer recruitment decisions and prevent unsuitable people from working with vulnerable groups, including children. It replaces the Criminal Records Bureau (CRB) and Independent Safeguarding Authority (ISA). 
What DBS Certificate do?
Criminal records checks; Deciding whether it is appropriate for a person to be placed on or removed from a barred list;
Placing or removing people from the DBS children's barred list and adults.
For what you require DBS Disclosure Apostille?
to work or live abroad

to apply for a visa

personal legal purposed
What work sectors need the DBS Apostille?
healthcare (including dental care), pharmaceutical
childcare, social work, social care
prisons, law and order, and justice
education (early years, primary and secondary)
emergency services, critical national infrastructure
energy and water supply, environmental protection
defence, local and central government public services
animal health and welfare, funeral services
telecommunications, public transport
postal and delivery services, financial services, food retail
From where i can obtain an DBS Disclosure?
Request a basic DBS check – Click here
Disclosure Scotland – Click here
DBS Disclosure Apostille
Value - 9 Days
GOV FEE

ADMIN FEE

FREE POSTAGE
Apostille DBS Disclosure
Standard - 6 Days
GOV FEE

ADMIN FEE

FREE POSTAGE
DBS Disclosure Apostille
Fast - 3/4 Days
GOV FEE

ADMIN FEE

FREE POSTAGE
Apostille DBS Disclosure
Same Day Legalisation
GOV FEE

ADMIN FEE

FREE POSTAGE
How to legalise?
DBS Disclosure Apostille in UK
Legalise ONLINE
Fill out the form with your details

Choose apostille services

Pay with the debit/credit card and send the original document by tracked post. Electronic document can be sent to the email.

When booking is completed, you will receive all the instructions and payment confirmation (please check invoice/spam folder)
Legalise by FORM
Print and fill the Order Form with your details
Post your documents with the Order Form to us
We legalise your documents and post back to you
Postal address is written on the top of the form
If you do not have a printer then please post your document to us with your details written down (Name, Email, Telephone and Return Address)
Payment can be made by Debit/Credit Card on the invoice, Bank transfer, Cheque, Postal Order, Paypal, etc.
IMPORTANT:  If the DBS Disclosure have no original signature or stamp, in order to legalise with an apostille the document has to be certified by a UK Solicitor/Notary. You can certify yourself or you can add this option when you book the apostille services.
The apostille on the DBS Disclosure can be done only on the original document.
Types of background check in the UK:
Disclosure Scotland
DBS – CRB Checks
Enhanced Disclosure (Deep background check)
NIS Certificates  (National Identification Service Certificates)
ACPO Certificates (Association of Chief Police Officers)
ACRO Certificates (Criminal Records Office)
Finger Print Documents & Police letters
Access NI (Criminal record checks)
Subject Data Access Requests (Individuals who want to see a copy of the information an organisation holds about them)
DBS DISCLOSURE  It replaces the Criminal Records Bureau (CRB) and Independent Safeguarding Authority (ISA).
DBS Disclosure Apostille, CRB Check can be issued in 1 day or 1 – 2 hours in emergency situations
DBS DISCLOSURE  – CRB CHECK certificate can be obtain by us in 5 – 10 working days,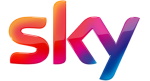 SECURITY
Our website is 256 bit encrypted, we ensure our client's payment, company and personal information is protected at the highest level and GDPR compliance
FCDO Registered
We know that the time is premium.  For those who need emergency Apostille, we legalise UK issued Diploma apostille in the same day. 
LONDON OFFICE
With the office in hart of London in Westminster, close to most Embassy's and Consulate's,  make us the ideal choice to certify or legalise your document in one day
SIMPLICITY
Clear and transparent pricing are our aim. Our apostille legalisation process are based on simplicity and clarity for all our clients