SAME DAY APOSTILLE
Same Day Apostille – Emergency Legalisation 1 – 2 Hours
Apostille Legalisation confirms the authenticity of the signature, seal or stamp of the UK document.
For the Same Day Apostille Services the documents has to be received before 1 pm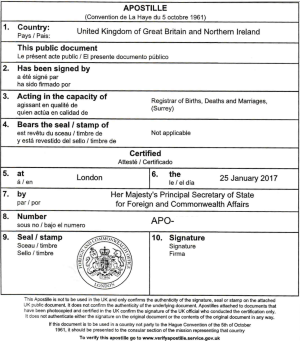 Same Day Apostille
Our way of working and process the Same Day Apostille is simple and hassle-free. We will efficiently fulfill the client's expectations and will deliver the documents and Apostille Legalisation on time. The client's documents will be safely and securely carried and handled by the team of experts. 
The Same Day Legalisation can be done only in London Office 
How you can get the Same Day Apostille?
For the the 1-2 Hours Service we need to have the documents before 10:30 for the 12:30 release.
You can book online and come with the documents or pay in the office
For the Same Day Apostille Legalisation option the latest drop off is 2 pm. You also can send by post and we legalise in the same day we receive, then post back to you on request.
SAME DAY APOSTILLE
Same working day
GOV FEE

ADMIN FEE

FREE POSTAGE
SAME DAY APOSTILLE
1 - 2 Hours Service
GOV FEE

ADMIN FEE

FREE POSTAGE
Book ONLINE For
The Same Day Apostille
Legalise by FORM
Print and fill the Order Form with your details
Post your documents with the Order Form to us
We legalise your documents and post back to you
Postal address is written on the top of the form
If you do not have a printer then please post your document to us with your details written down (Name, Email, Telephone and Return Address)
Payment can be made by Debit/Credit Card on the invoice, Bank transfer, Cheque, Postal Order, Paypal, etc.
What we can Legalise in the Same Day?
We can legalise with apostille virtually any genuine documents from UK or Overseas
Government: Company House, HMRC, DBS Disclosure
Police

: ACPO, ACRO, Police Letters, NIS

Court

: Divorce, Decree Absolute, Nisi

Coroners: Death Certificate, Coroners Certificate
Notary

: Affidavit, Attorney, Testament, Notary Documents, Sale

Solicitor: Certified Documents, Last Will, Deed Poll Name Change
Educational

: Diploma, Certificate, Academic Documents

Company

: Incorporation, Memorandum, Accounts, Tax, Export

Employers

: P60, Tax Return, Letter, Employment Contract

Medical

: NHS, Doctor Letter, Medical Notes,

Translation

: Certified Translation, Embassy Translation

Personal

: Birth Certificate, Marriage Certificate, Baptism

Others: Passport, Driving Licence, ID, Insurance Number, 
Electronic Documents: Payslips, Contracts, Signature, Insurance
Same Day Legalisation can be done on any document issued in UK or on certifed copy for the OverseasDocuments.
Disclosure Scotland Apostille Legalisation, can be issued in 1 day or 1 – 2 hours in emergency situations
We can Certify (Solicitor/Notary) any documents including the electronic version for the Same Day Apostille Services.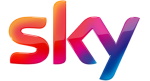 SECURITY
Our website is 256 bit encrypted, we ensure our client's payment, company and personal information is protected at the highest level and GDPR compliance
FCDO Registered
We know that the time is premium.  For those who need emergency Apostille, we legalise UK issued Diploma apostille in the same day. 
LONDON OFFICE
With the office in hart of London in Westminster, close to most Embassy's and Consulate's,  make us the ideal choice to certify or legalise your document in one day
SIMPLICITY
Clear and transparent pricing are our aim. Our apostille legalisation process are based on simplicity and clarity for all our clients