London Apostille – Legalisation Office
LONDON APOSTILLE : APOSTILLE LEGALISATION IS A CERTIFICATE APPLIED ON THE BACK OF THE REQUESTED DOCUMENT AND CONFIRMS VALIDITY OF A DOCUMENT, SIGNATURE, STAMP OR SEAL.
What I need to know about London Apostille!
Before you legalise your document with London Apostille identify whether your documents need notary certification to get apostilled. We can certify any document by a Pubic Notary or Solicitor when necessary.
Most company documents can be Legalised by simply scanning and emailing to us together with your contact details.
Documents that do not require Notary Certification
Civil Ceremony Certificate
Divorce Certificate stamped by Court
No Impediment Certificate
Decree Absolute or Nisi
Deed Poll Name Change signed by Solicitor
Certificate of Good Standing
Affidavits witnessed by a Notary/Solicitor
Power of Attorney witnessed by Notary/Solicitor
Disclosure Scotland signed by Notary/Solicitor
Subject Access – Police National Computer PNC
Medical Notes or Certificates – Signed by Doctor
ACPO – ACRO – NIS Certificates
Police Letters
Last Will & Testament stamped by a Court or signed by Notary/Solicitor
Access Northern Ireland
HMRC Certificate of Residency
HMRC Letters signed by an HMRC officer
Companies House Document signed by Registrar
Certificate of Free Sale
Rural Payments Agency Documents
Any Solicitor signed documents
Any Notary Public documents
Documents that require Notary Certification
Personal Documents
Disclosure Scotland not signed
DBS Check – Basic & Enhanced not signed
Employment Letters, Contract of Employment
HMRC Letters, P60, Tax Return
Driving Licence, ID, Passport, Insurance No

Educational Documents

Degree, Masters Certificate
Baccalaureate, A Levels, GCSE
NVQ, GNVQ, Edexcel, City& Guilds
School, College, University Certificate or Diploma
Professional Qualifications, Academic Documents
Transcripts of study

Business Documents
Certificate of Incorporation
Memorandum and Articles of Association
Companies House Documents
Certificate of Name Change
Resolutions and Minutes
Purchase or Sale documents
Annual Returns, Tax, VAT Certificates
Accounts, Audit
Licenses and Agreements
Certificate of Residency
Any Company Document
Electronic Documents and Banking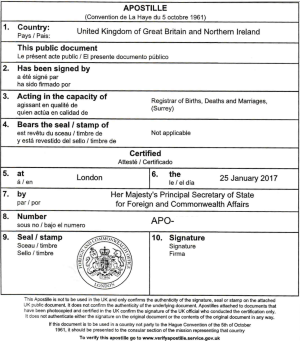 LONDON APOTILLE – HOW TO LEGALISE?
Legalise by Form
---
1. Print and fill the Order Form with your details
2. Post your documents with the Order Form to us
3. We legalise your documents and post back to you
Postal address are written on the top of the form

If you do not have a printer then please post your document to us with your details written down( Name, Email, Telephone and Return Address)

Payment can be made by Debit/Credit Card on the invoice, Bank transfer, Cheque, Postal Order, Paypal, etc
PRINT FORM A1
London Apostille Legalisation
1 Hour Emergency Apostille
Overseas Documents Apostillation
Embassy Authentication
Electronic Documents Legalisation
Confusing process? Time consuming? Not in London or UK?  We make the process of legalisation as smooth as possible in any situation. Our 40 years combining experience will give you reassurance of our services.
We can translate to English from any language in the world. We offer translations of documents of legal nature for individual or businesses such as contracts, court rulings, title deeds, articles of association, certificates, and many others. A translation can be notarised or apostilled (by the Foreign and Commonwealth Office) on request
Hague Apostille – London Apostille

75%

75%

Certified Translation

45%

45%

Embassy Autentication

29%

29%

Notary

39%

39%
UK Embassy's
We offer a complete embassy attestation service for all UK based Embassies and Consulate
Non Hague
Embassy documents authentication for country which are not part of the Hague Convention
Time
Each Embassy have their own procedure but we aim to complete within 5-7 days. For emergency situation we can authenticate documents  in 1-2 working days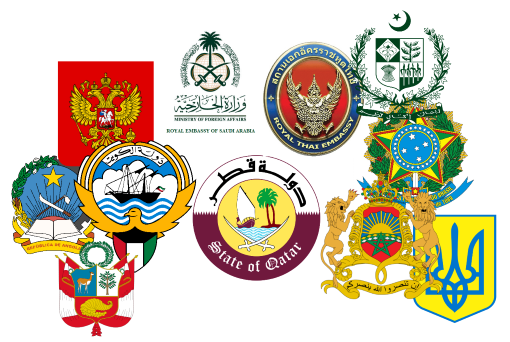 London Apostille Translation - 150 Languages
We can translate to English from any language in the world.
We offer translations of documents of legal nature for individual or businesses
A translation can be notarised or apostilled (by the Foreign and Commonwealth Office) on request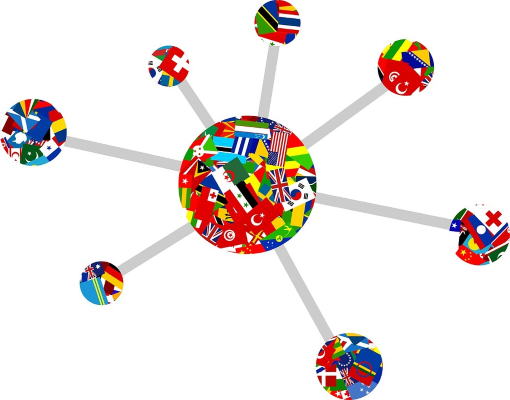 Apostille and Legal Translation
We offer a comprehensive legal translation services and conduct translations for a wide range of legal areas ranging from partnership law to contracts, apostille and notary documents.
Technical & Medical Translations
Our professional translators have experience in a wide range of scientific fields, such as medicine, biotech industry and technical areas, such as engineering, information technology and the automotive industry. Experience is a must for accuracy of the transtation
Websites, AdWords, Marketing
Website translation will not only to work but read well. Creative adjustment taking into account all the subtle nuances of a language and its culture with contextual advertising on Google AdWords, Bing, Yahoo, your campaign will be in the top whatever the language pair.
WHAT WE CAN LEGALISE?
London Apostille: We can legalise with apostille virtually any genuine documents from UK or Overseas
Government: Company House, HMRC, DBS Disclosure
Police: ACPO, ACRO, Police Letters, NIS
Court: Divorce, Decree Absolute, Nisi
Coroners: Dead Certificate, Coroners Certificate
Notary: Affidavit, Attorney, Testament, Notary Documents, Sale

Solicitor:

 Certified Documents, Last Will, Deed Poll Name Change
Educational: Diploma, Certificate, Academic Documents
Company: Incorporation, Memorandum, Accounts, Tax, Export
Employer: P60, Tax Return, Letter, Employment Contract
Medical: NHS, Doctor Letter, Medical Notes,
Translation: Certified Translation, Embassy Translation
Personal: Birth Certificate, Marriage Certificate, Baptism
Others: Passport, Driving Licence, ID, Insurance Number

Electronic Documents:

 Payslips, Contracts, Signature, Insurance
Documents Type
We can legalise with Apostille virtually any genuine documents from UK or Overseas
Personal Document Replcement
If you lost or could not find your documents we can order a copy of a birth, adoption, death, marriage certificate or civil partnership certificate in England and Wales
Business Document Replacement
Most of the process of company formations are now digitalized. We can order hard copy of your  electronically issued document and legalise them with apostille
Our clients






Why Choose Us?
Real reasons why our clients love Apostille London
FCO REGISTERED

 The premium Same-Day Legalisation is for registered businesses only. We legalise any valid document for businesses & private clients
SECURE PLATFORM

Our website is 256 bit encrypted, we ensure our clients payment, company and personal information is protected at the highest level
LONDON OFFICE

Real advantage for those who need emergency apostille. Our 5 minute walk from the FCO make possible to get legalisation in 1 hour
SIMPLICiTY

Clear and transparent pricing are our aim. Our apostille legalisation process are based on simplicity and clarity for all our clients